The Meetings Show 2023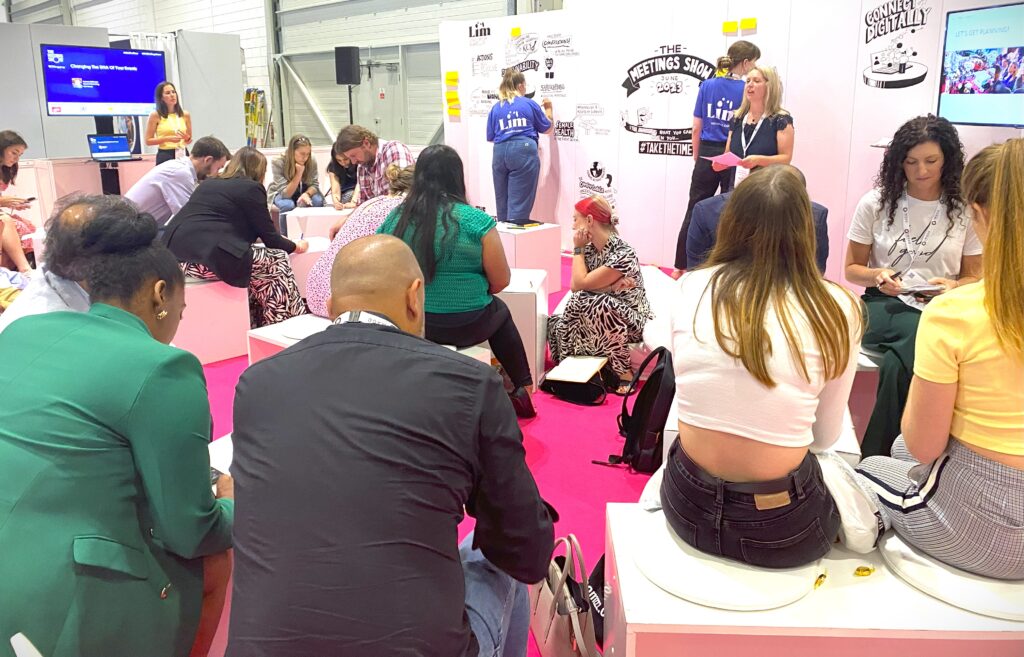 Our Head of Marketing Lauren Strivens did a fantastic job delivering a workshop on audience-first planning at The Meetings Show today. A new 'Blank Canvas' space was the perfect set-up to inspire an insightful and engaging session, full of audience participation and sharing of experiences.
Live Group leads the way in audience-first thinking and Lauren's session encouraged delegates to think of ways that events they manage might be tailored to the individuals attending them.
At Live Group, we believe events can only truly succeed if they deliver what your audience wants and needs. And these wants and needs are changing thanks to Covid, technology, generational shifts and an expectation for personalised experiences… all of which can make it tricky for event planners.
How to personalise events
For decades, events have been delivered using a one-size-fits-some approach. Today's session at The Meetings Show asked delegates to consider what their events could look like if they really and truly put audiences first and adopted an event strategy around personalisation.
How do you personalise events? It may sound obvious; it starts with understanding what your audiences want. At Live Group, we developed a product called AudienceDNA, which is an audience profiling tool designed to do exactly that. The first step of the process involves every member of the audience completing a very simple and short questionnaire – you can try it yourself here: https://audiencedna.com/
The Live Group team then analyses the rich data we get back from AudienceDNA to work out the personality breakdown of an audience, and this helps meetings and event managers to create events that meet their wants and needs. That means choosing between in-person, virtual or hybrid, deciding on a venue, location, dates that suit your audience, how to best balance networking vs learning, what type of speakers and sessions will resonate, how many rest and reflection breaks are needed and for how long, what information they will want to receive and how it should be delivered, whether they want to socialise with peers, and so on.
The good news is, tailoring your events around your audience doesn't necessarily mean an increase in cost, but rather allocating budget in ways that deliver better results and a greater return on investment. Using audience profiling data enables us to remove guesswork, increase relevance and deliver strong levels of ROI. Get in touch to find out more!