YOUR HYBRID EVENT
IN EXPERT HANDS.
Choosing the right hybrid event company is essential.
Live Group has been working with global organisations and government departments for over 45 years. With offices in London and Singapore, we understand what it takes to produce a world-class hybrid event.
When you work with Live Group, you get a team of experts every step of the way. We work alongside you to create:
Hybrid events which successfully bring together people across multiple locations.
Agendas which attract delegates and make events unmissable.
Truly engaging content which effectively and efficiently delivers key messages.
Genuine connections between delegates, audiences and speakers.
Seamless event production and hybrid event management.
Impactful hybrid events which inspire action, achieve results and deliver high levels of ROI for your organisation.
Wherever in the world your virtual audiences are located or your in-person event is taking place, when you work with Live Group, your hybrid event is in trusted hands.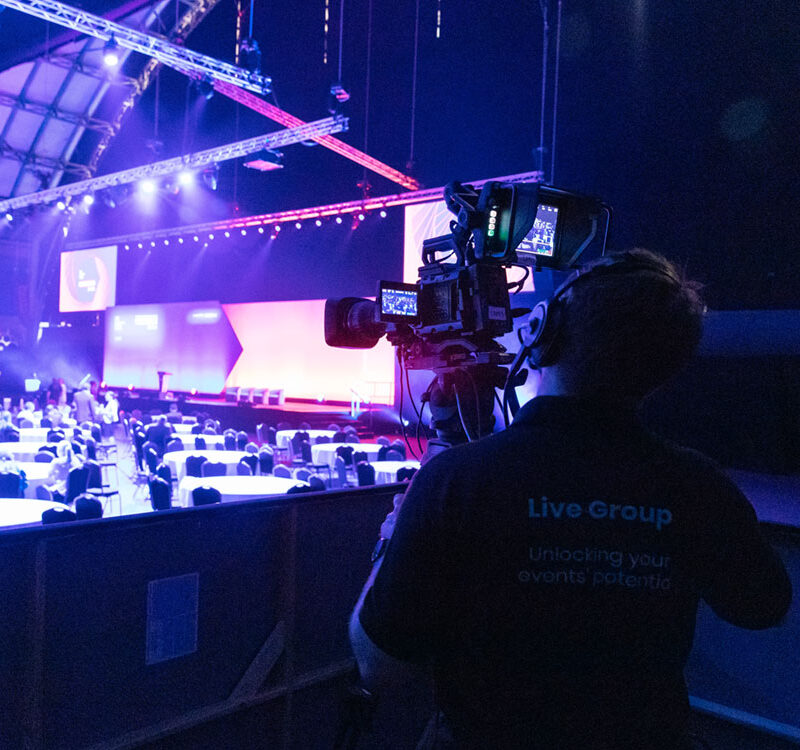 Hybrid event
management
Our experienced event managers and skilled production teams go above and beyond to deliver your hybrid event flawlessly every time.
Engaging hybrid
content
We work with you and your speakers to refine your agenda, create content, and deliver it in the best way for in-person and virtual audiences.
Audience
profiling
AudienceDNA is Live Group's profiling tool, which we use to make sure your event feels like it's been tailored to each and every delegate.
Bespoke event
platform
Our bespoke event platform, Hive, provides you with a fully customisable event website, registration experience, and attendee hub.
Accessibility
& Security
Our event technology offers data security that meets ISO 27001 requirements and keeps global accessibility at the forefront of our development.
Post EVENT
CONTENT & ANALYSIS
After your event, the content remains online for as long as required and a full event analysis is suppled to all stakeholders.
The HAPPY
CLIENT.
This is the biggest and most ambitious hybrid conference event we have ever attempted, with this being the format of the future. It is such a great way to bring the Finance Function together in an even more inclusive way."

Cat Little, Head of the Government Finance Function
Thanks again. All went very smoothly on site and on remote. Live Group did a good job and are all very easy to work with."

Nick Cressey, Head of Business Development at The PRI Academy
FOR THE BEST
OF BOTH WORLDS.
Combining the best of in-person and virtual events: hybrid is the future.
A hybrid event enables your audience to experience each event in a way which works for them.
Audiences want more. In the age of high-tech and remote working, delegates expect the option to attend events in person, virtually or both, to suit their preference. An in-person experience offers unrivalled opportunities to connect face to face but the convenience, flexibility, and cost-effectiveness to attend an event digitally will always be welcomed.
In addition to promoting greater diversity, accessibility and inclusion, giving delegates the choice to attend an event in person, virtually or even perhaps both, is also more sustainable. A hybrid event is a great choice if you're looking to increase attendance whilst reducing your carbon footprint.
If you're looking for a hybrid event company to support you, get in touch and let's chat.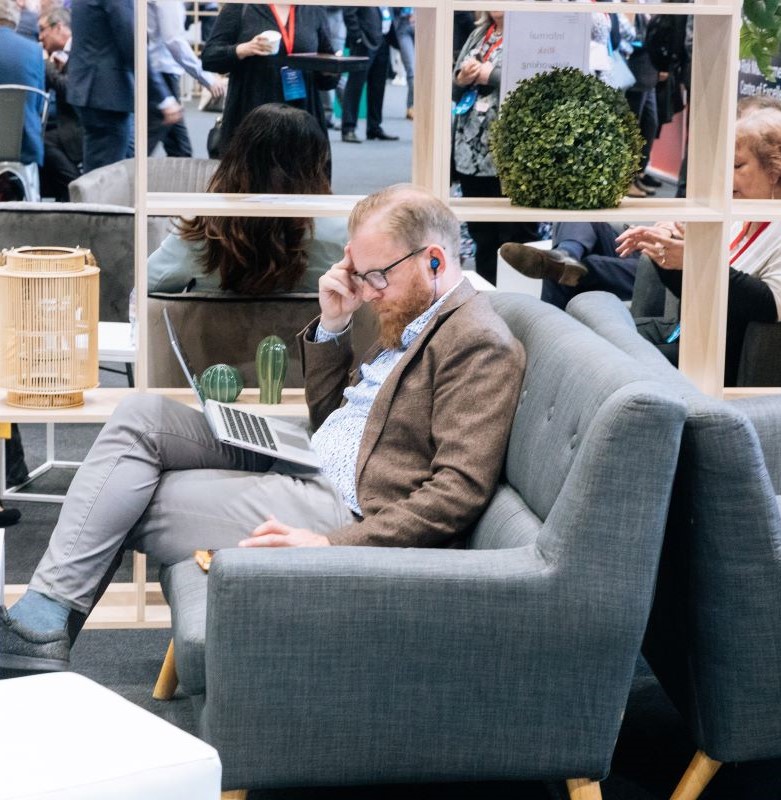 The HAPPY
CLIENT.
Using AudienceDNA allowed us to respond to the different preferred learning styles amongst delegates and helped us guide speakers and presenters in building the right content to deliver an optimum hybrid engagement approach. It also helped us frame our pre-event communications."

Julia Johnson, Global Brand & Marketing Director at BDO Organisation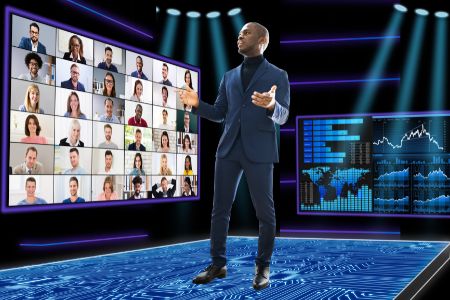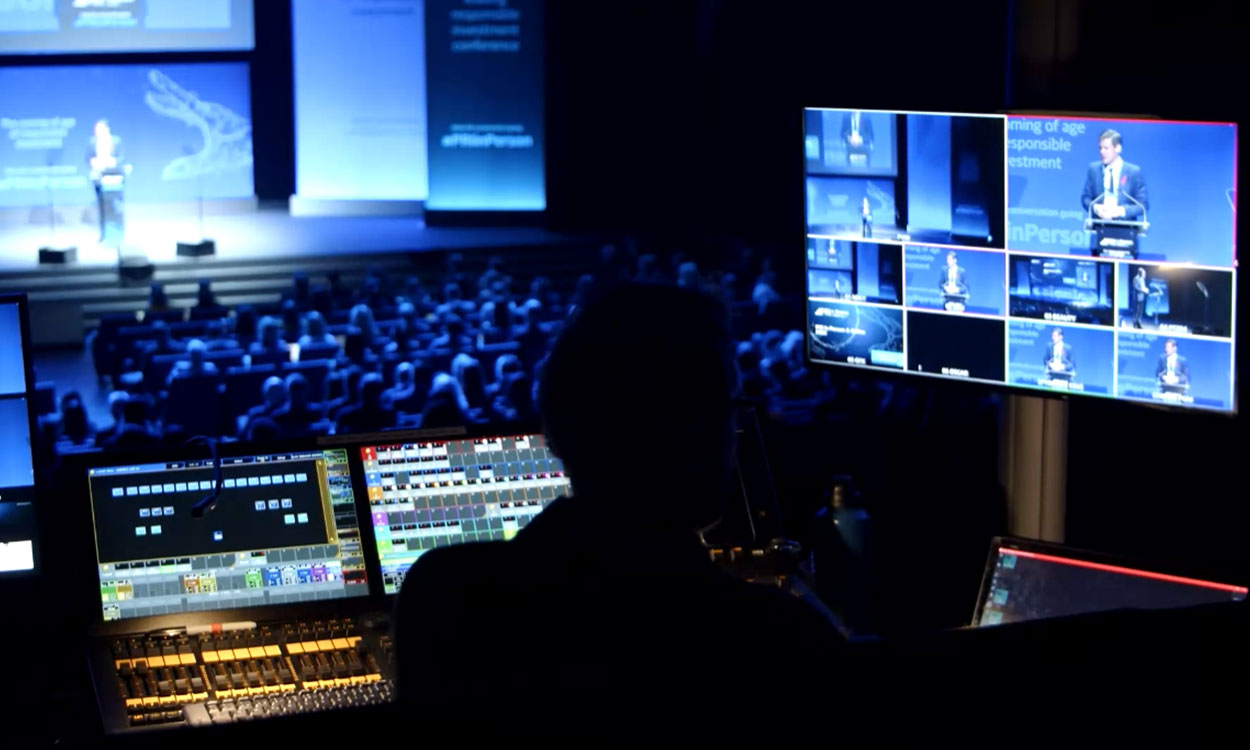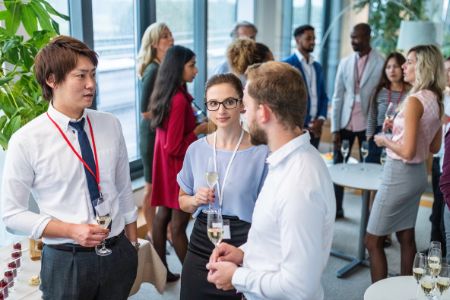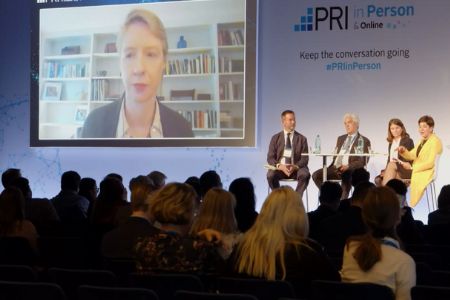 EVENTS REIMAGINED
POTENTIAL UNLOCKED.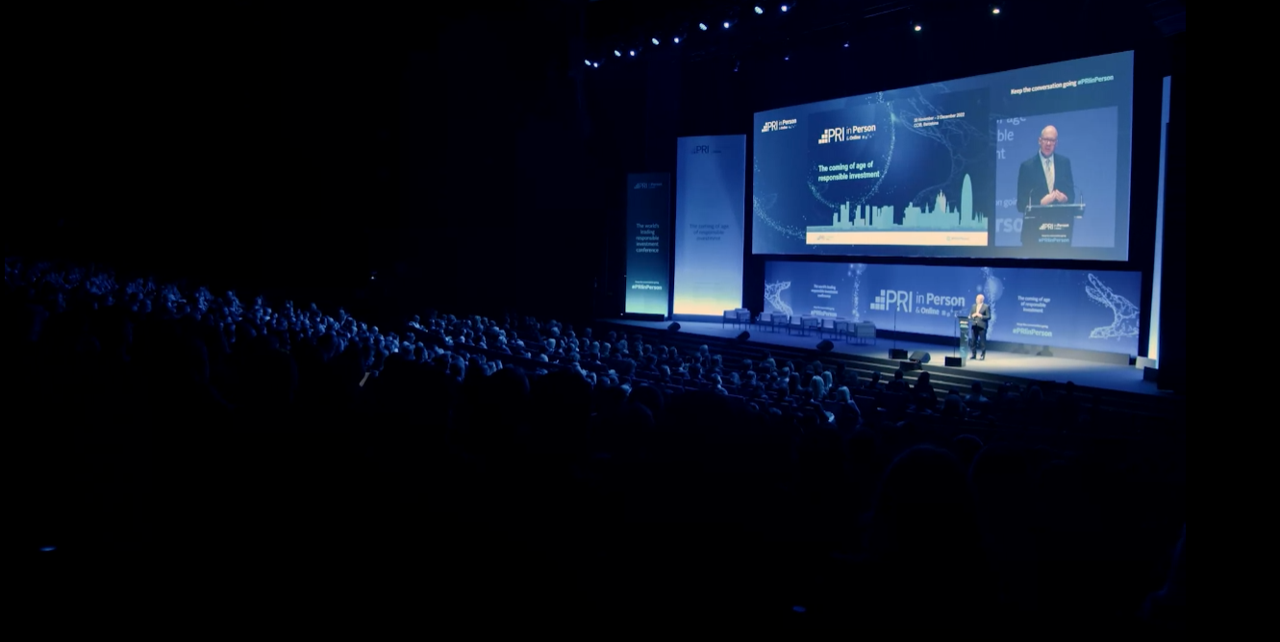 Case Study

The Principles for Responsible Investment
Find out how we used a hybrid format to expand the PRI's global reach and integrated seamlesssly with Salesforce.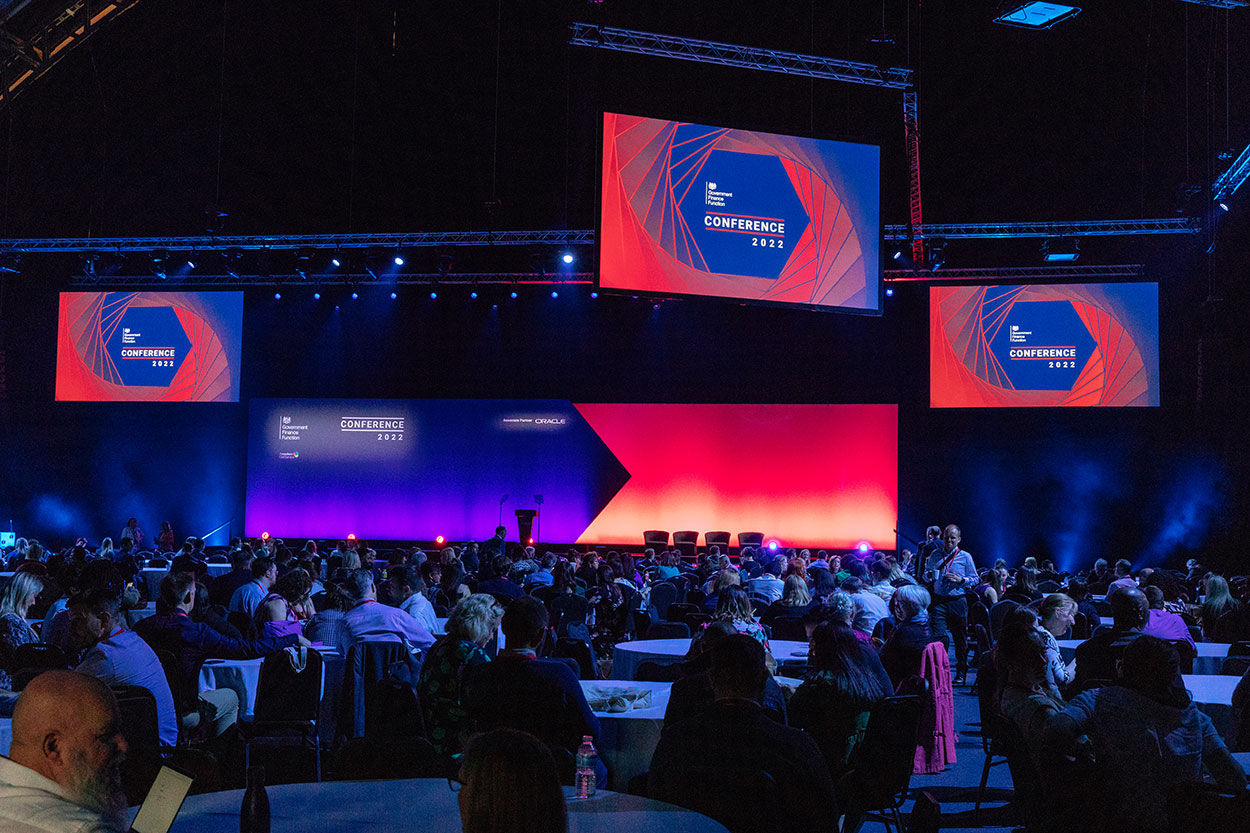 Case Study

HM Treasury
Find out how we used audience profiling to create the ultimate hybrid experience for the Government Finance Function.
View more case studies…
GET IN
TOUCH
Contact us today to discuss your upcoming hybrid event.
Whether you need support with full hybrid event management or you're looking for a team of experts to handle only the virtual element of your project, we'd love to hear from you.