A week of food, wine and the Argentinian Tango
In March this year, Live Group's Jessica Macdonald was invited to join seven other event professionals on a luxury visit to Argentina.
She tells us why the largest Spanish-speaking nation in the world is the perfect place to impress…
As a guest of Alia Saunders at Travel Mediate and Aranza Calvo at Rubra Eventos DMC, I was invited to experience Argentina at is best and the trip certainly didn't disappoint!
We flew from London Heathrow Terminal 5 courtesy of Kathy Claxton at All About Flights and spent the first two nights in the Park Hyatt Buenos Aries, which was incredible. A former palace, the iconic building oozes elegance, with its incredible architecture and stunning hotel grounds.
(Images used are copyright of the individual venues.)
Steak and street art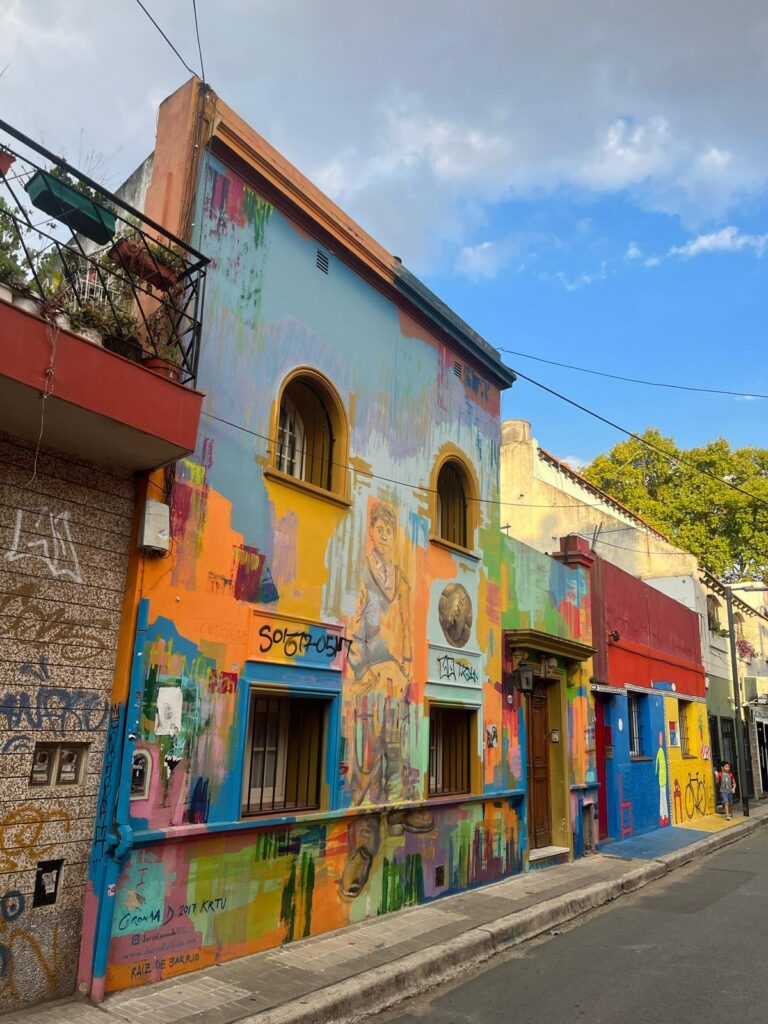 We kicked off the first day with a welcome lunch, including a selection of Argentinian steak and plentiful red wine.
The next stop was the Rubra Eventos office to discover the many opportunities Argentina has to offer event professionals and groups of delegates.
Afterwards, we explored the affluent area of Recoleta and Palermo Soho, a vibrant neighbourhood in Buenos Aires where we saw the street art for which Argentina is famed.
For our first evening of fun, The Argentine Experience treated us to a culinary delight, making our own empanadas, learning about wine pairings and enjoying more great food.
Unique Venues
On the second day we visited the Teatro Colón in Buenos Aires. Considered to be one of the top ten opera houses in the world, the Teatro Colón is a very glamorous events space. We were all blown away by the grandeur of the building, which felt on a par with the Palais Garnier in Paris and the Teatro alla Scala in Milan.
We then had the opportunity to go behind the scenes at Colón Fabrica, a large warehouse-style event space and exhibition centre in La Boca neighbourhood. Filled with displays of stage sets, costumes, wigs, shoes and special effects from former productions at the Teatro Colón opera house, the venue has the feel of a gallery, with plenty of talking points to keep conversations flowing.
Cultural delights of Buenos Aires
In the mood for putting on a show of our own, we stayed in La Boca for a private tango performance and lesson at Centro Cultural Marjan Grum, before heading past the Boca Juniors stadium and Mercado de San Telmo. This historic indoor market has a traditional Italian facade and offers everything from antiques to street food, spices, fresh fruit and great coffee.
After lunch, we visited El Zanjon, a series of restored underground labyrinths & urban archaeology dating back to 1536. Walking through the tunnels, we reached El Puente, a large space that has been restored to host large events in a historical setting. This unique site was beautifully lit, with an intimate feel that would lend itself well to a drinks reception or networking event.
Our second evening was spent exploring the speakeasy bars of Buenos Aires, including a phenomenal bar and restaurant called 'Uptown & The Bronx', which is available for private hire. With an entrance designed to look like you're heading into the New York subway, the theming was next level and beyond anything I've experienced before. I would highly recommend visiting if you get chance.
Mendoza wine region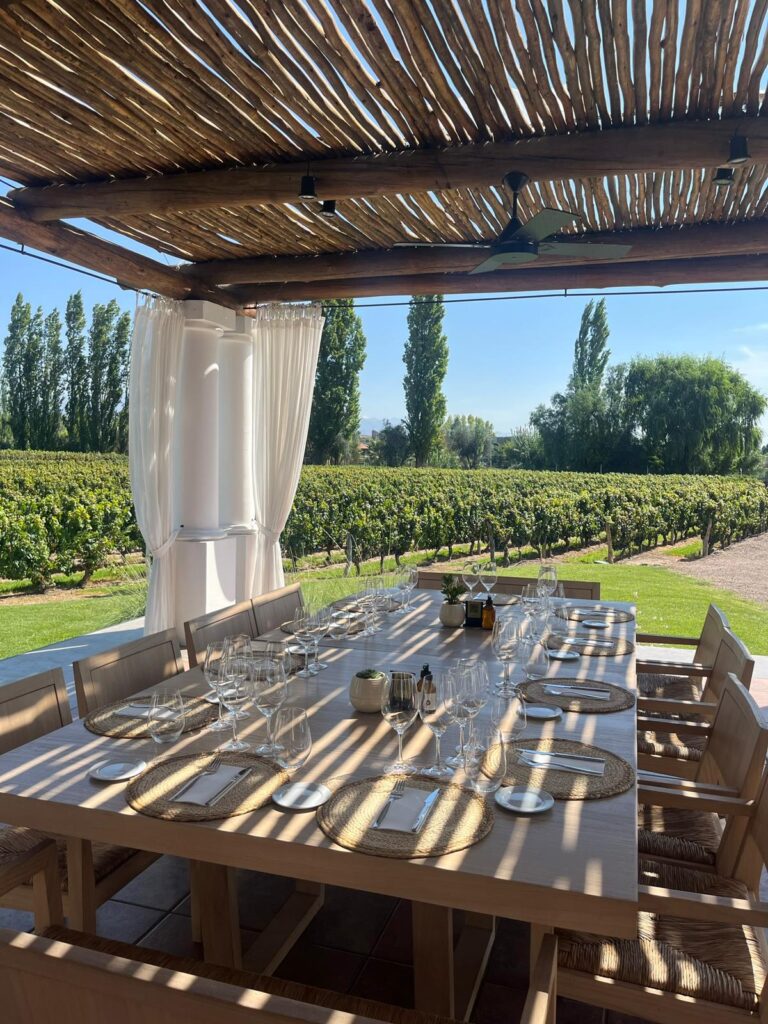 On day three, it was time to head west to the wine country, where we stayed at the Sheraton Mendoza Hotel.
We took a two-hour internal flight from Buenos Aires to Mendoza and went straight to what has to be one of the best food and wine spots on the planet: Bodegas Nieto Senetiner vineyard in the Luján de Cuyo wine region. Located at the foot of the Andes, we ate overlooking the vineyard, with snow-capped mountains in the distance. It was a charming place and would be an exceptional place to bring delegates for a meal.
Day four was adrenaline-filled, starting with white water rafting in Potrerillos and I was in the winning team! As a fun delegate activity, a rafting adventure in such an incredible setting would be hard to beat. To recharge our batteries, we visited the Finca Decero vineyard for lunch. With a panoramic view of the Andes and options for private dining, this would be an ideal location for event organisers looking for a high-end delegate experience.
That evening we went to a family-run vineyard, Bodega Lagarde, where we ate dinner under a full moon and a canopy of fairy lights, which was truly magical. The evening was a laugh a minute with the group. From start to finish, it was one of the best dinners I've ever had and the perfect way to end our time in Mendoza.
Back to the capital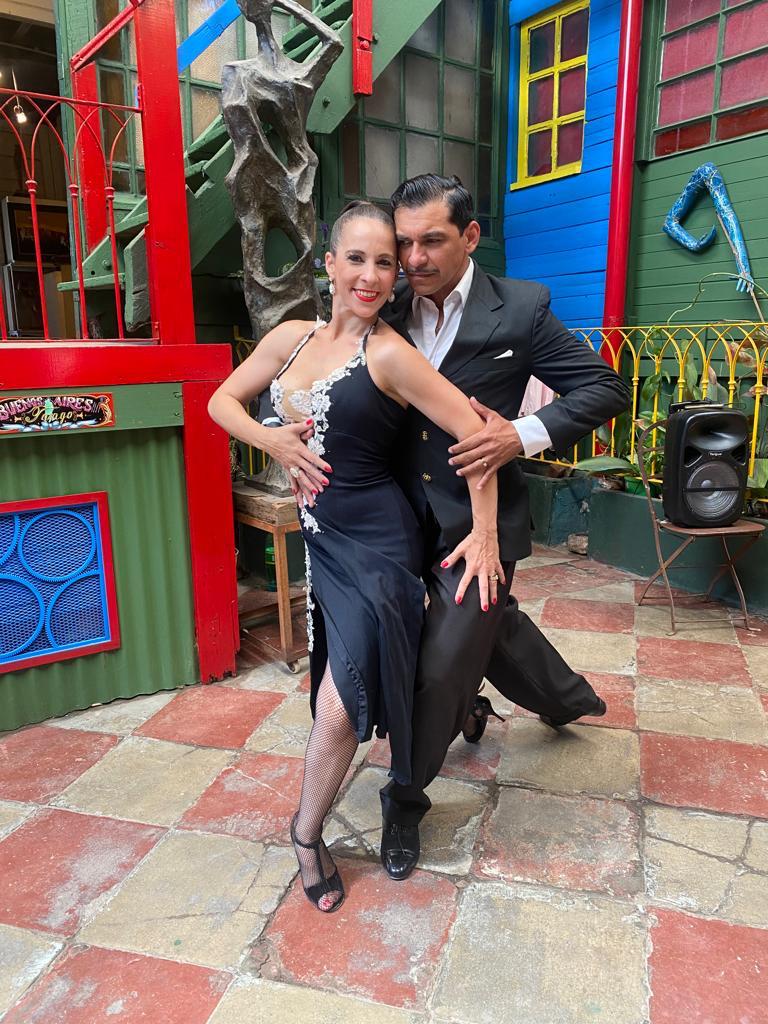 We travelled back to Buenos Aires for one last night and spent the next day exploring the shops and bars of the city.
The capital city reminded me of Paris, with neoclassical, art nouveau and art deco architecture, beautiful big parks and wide-open spaces. It's a city that never shuts. I particularly loved the colourful and simply fabulous Palermo neighbourhood, along with Recoleta and El Caminito, a traditional alley located down by the water in La Boca.
In what felt like no time at all, it was time for our final activity: dinner and a show with Rojo Tango at the exclusive Faena hotel.
An exceptional experience
This fam trip was by far the best I've experienced. Visiting Buenos Aires and Mendoza was simply extraordinary. The venues were unique. The food and wine were exceptional. And the exchange rate is very reasonable – it was amazing to see what you can buy for your money.
Argentina is unquestionably a 'bucket list' destination on a par with other luxury locations such as South Africa and Dubai – I would highly recommend it to any Event Manager looking to impress.