The vibrant Dutch capital Amsterdam has it all, as two members of the Live Group team discovered whilst supporting a client at an exhibition last month.
Picturesque canals lined with elegant houses, narrow cobblestoned streets full of old-world charm, and the lively metropolitan energy you'd expect from a thriving city of culture and entertainment.
With its international airport making access into the city easy, it's a great location for a corporate event. Venues are plentiful and extremely varied, with many of the grand industrial buildings now housing beautifully-designed event spaces.
We've pulled together some of the favourites from our trip to show you just how much variety this city has to offer.
(Images used are copyright of the individual venues.)
1. Felix Meritis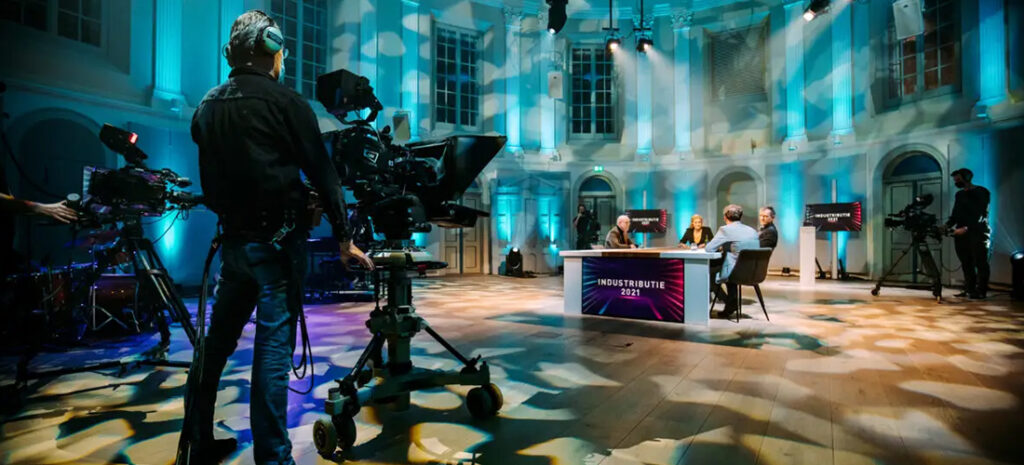 This beautiful canal-side mansion has always had the wow-factor, with its impressive architecture, expansive spaces and historical features. Now the venue has undergone significant refurbishment, and the result is nothing short of outstanding.
There are seven stunning rooms to choose from, with the 400-capacity Concert Hall taking centre stage. Each space has been given its own character, combining splashes of colour and state-of-the-art technology with original features – celebrating the building's past while taking it into the future. Our tip: make sure you savour the beautiful views over the canals.
2. Tobacco Theatre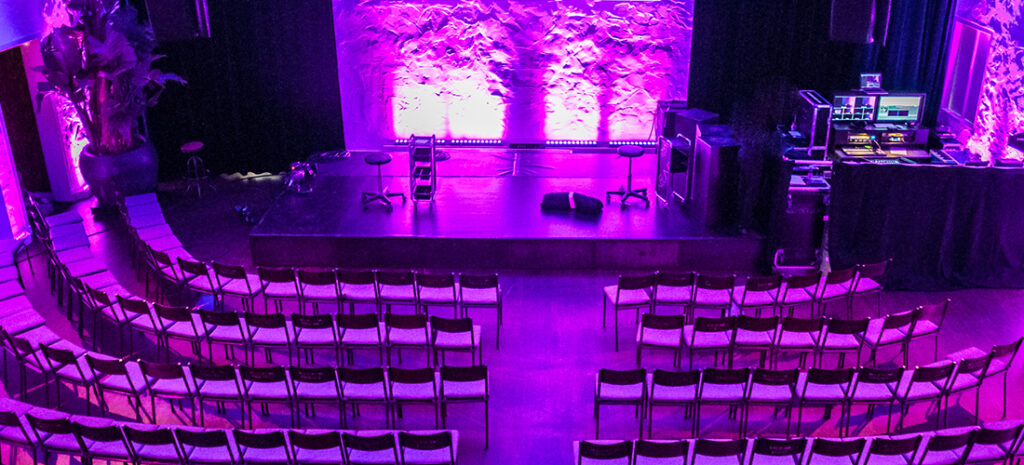 In the heart of the cultural district, Tobacco Theatre is a fiercely independent venue, passionate about supporting arts, music and culture.
This former tobacco house has a fresh, industrial feel that translates throughout the ten different rooms available for hire. From the Grand Theatre Hall to the art deco-style Bank's Secret, the authentic library to the labyrinthine wine cellars, all the spaces are different sizes (capacities range from 10 to 450) and are indirectly connected, making them perfect for events requiring separate break out rooms.
It's also a great venue for themed events, as the theatre team has all the contacts and ideas to make your event truly memorable.
3. Westergas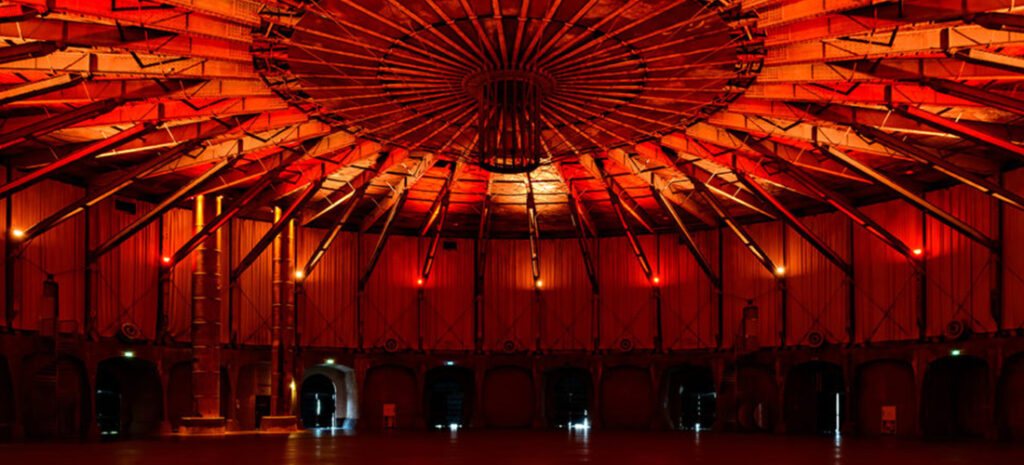 We admit, we've cheated a bit with this one because this historical site actually contains two different venues available for hire. Previously a gas factory, Westergas is a unique location that has been transformed into a lively, cultural hub with true Amsterdam character.
Choose from the striking Gashouder, a former gigantic storage tank standing 14.5m high or the atmospheric Transformatorhuis, an incredible party space with its narrow, high-placed windows and exposed wooden roof beams. Accommodating up to 3,500 or 800 people respectively, we love the way that the venues can be rented separately or together for ultimate versatility.
4. De Duif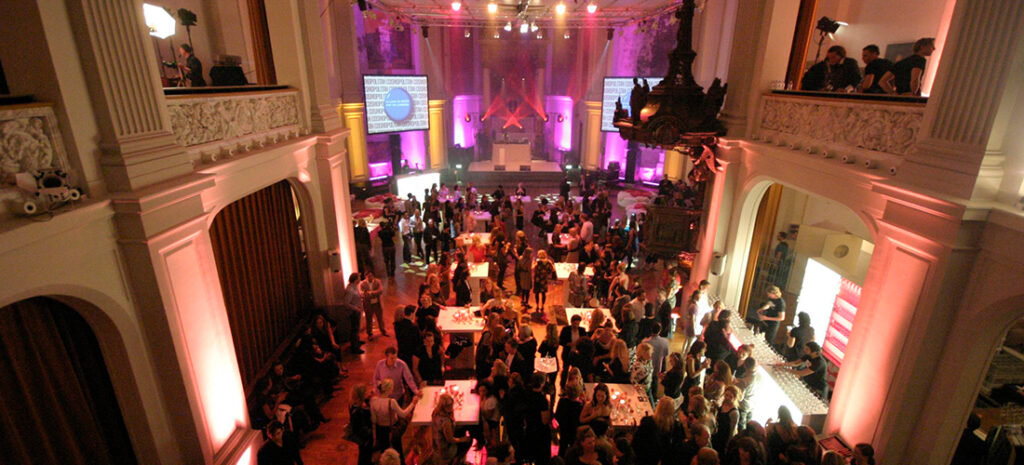 The modest exterior of De Duif (The Dove) could easily be overlooked. But walk past this neoclassical gem, hidden between stately buildings on either side, and you'll be missing out.
Inside, this former church can seat 400 and is as grand as they come. It boasts some impressive technical features too. A mobile acoustic ceiling is ideal for lectures, concerts and recitals, while the floating wooden floor makes the space suitable for dance performances. To make your event really memorable we love the idea of transporting your guests by boat, mooring their vessel at the idyllic Amstelveld opposite.
5. De Hortus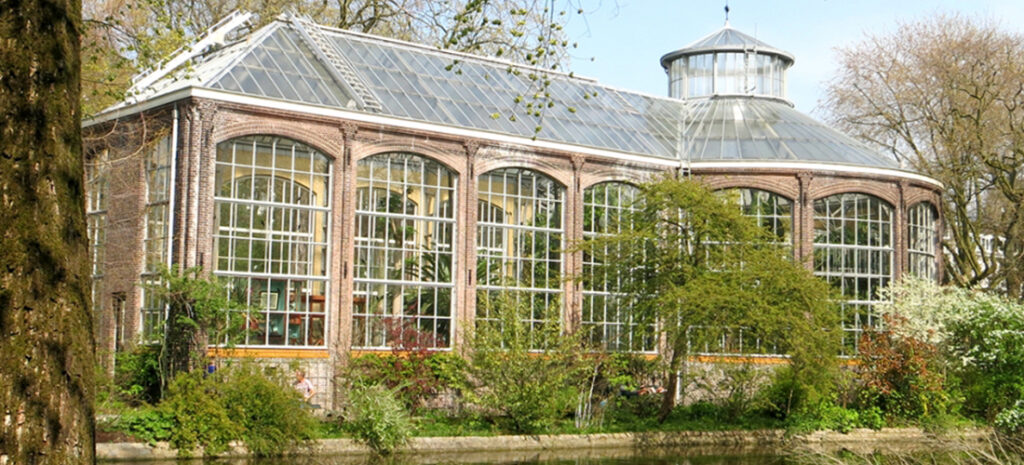 De Hortus is one of the oldest botanical gardens in the world. Situated in the centre of Amsterdam, it's a quiet green oasis containing thousands of plant species as well as several spectacular buildings available for hire.
Both the Orangery and the Palm Greenhouse can accommodate up to 100 guests and are spacious and bright, providing a unique opportunity to escape from the hustle and bustle of the city and mingle among the exotic plants. Or for meetings or presentations, the Laranja room is a light, bright space above the restaurant seating up to 60.
Events booked at De Hortus have the added advantage of supporting the conservation and management of the garden.