Beyond the horizon: The future of governance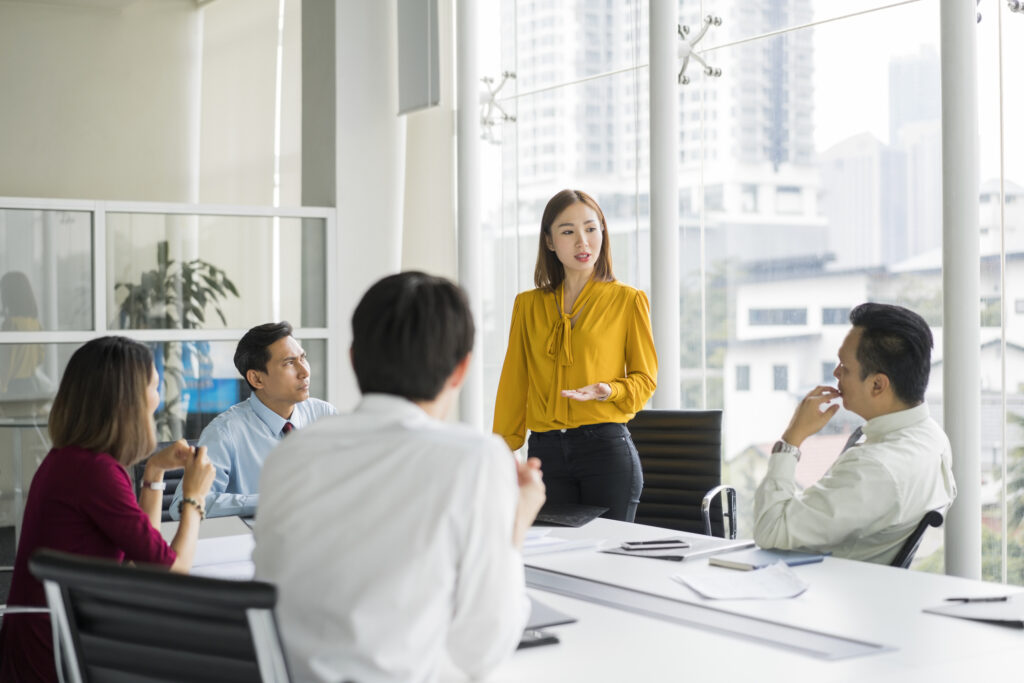 In an ever-evolving world where technology, politics, and socio-economic variables intermingle, governance has to be agile and forward-thinking. 'Beyond the Horizon' is more than just a catchy phrase; it's our approach to understanding the long-term implications of governance choices made today.
As an event and communications agency, Live Group is at the forefront of helping companies prepare for the future across various operational aspects. We recognise that effective governance is central to long-term success and sustainability. Our work doesn't just stop at creating impactful events or insightful communications. Part of our mission is to identify and interpret the key trends that will redefine how organisations, both public and private, are governed in the future. It's all part of the holistic view we take to help you shape not just events, but the future of your organisation.
Diversity in the boardroom
Diversity is not a fad; it's an imperative for future success. From gender to ethnicity to professional backgrounds, boards of the future will increasingly look like the world they govern. Diversity brings fresh perspectives and enhances decision-making, hence this trend is likely to be amplified in the years to come. Private companies will increasingly appoint outsiders—often "professional challengers"—to their boards to hold executives accountable rather than being mere corporate lapdogs.
Stakeholder inclusion
The next wave of governance will be participatory, involving stakeholders not just as passive recipients of decisions but as active contributors. Regulatory changes may even mandate stakeholder representation at board levels. This shift signifies a fundamental change in the nature of corporate governance, making it more transparent and accountable.
Evolution of disclosure
While public companies in OECD countries may find a more streamlined approach to mandatory disclosures, private companies will move in the opposite direction. The expectation for more comprehensive and frequent information from private company boards will increase, driven by the demands of their shareholders.
Holistic view and cultural audits
The governance of the future will necessitate a 360-degree view of the organisation. Cultural audits will become a common practice, designed to examine and align the firm's values, beliefs, behaviours, and perception. Such a holistic approach will provide deeper insights into risks and opportunities, thereby helping in better decision-making.
Data-driven governance
High-quality governance data will be indispensable for making informed decisions, with metrics that evaluate everything from corporate diversity to stakeholder engagement. The need for this will spur demand for robust data platforms that can manage, analyse, and interpret complex data sets at every level of governance.
Influence of DFIs in emerging markets
Development Finance Institutions (DFIs) will increasingly hold sway in emerging markets. Their influence will create a ripple effect of higher governance standards, as they will demand greater diversity, better disclosure, and more detailed data for decision-making.
The interconnected world of governance
The days where governance was an isolated business function are long gone. Future governance will be an ecosystem, interconnected with all organisational facets. The key is an inclusive approach, bringing together diverse expertise from different sectors and stakeholders to create an integrated governance model that can navigate complexity.
Drivers of change
This interconnected, data-driven, and inclusive approach to governance won't just be a response to external pressures; it will become a driver of change in its own right. As organisations adopt these new governance paradigms, they will become more resilient, agile, and capable of long-term value creation.
Governance in the future will be increasingly diverse, stakeholder-inclusive, disclosure-friendly, data-driven, and globally influenced. Cultural audits will provide a more in-depth insight into the organisational DNA, while DFIs will emerge as key players in establishing governance norms. These trends signify that governance will transition from a mandatory corporate chore to a strategic enabler.
As we ponder these transformative trends, we invite you to join us for an enlightening afternoon on 16th November 2023. The event aims to shed light on these critical aspects of future governance, offering a platform for thought leaders to share their perspectives and for attendees to prepare for a world that's already unfolding.
In a world that's moving 'Beyond the Horizon,' staying ahead in governance is not a matter of choice but a necessity. Be part of the conversation that shapes the future; after all, the future is now.
Register now: www.livegroup.global/horizon