The
overview.
57 nationalities. 700 delegates. 100+ hours of recorded content. 1 unforgettable event. Welcome to the AVEVA World Summit, Singapore.
A flagship event, hosted in the smartest city in the world. Singapore proved to be the perfect location for AVEVA's next wave of innovation.
Held at the world-famous Marina Bay Sands, AVEVA's senior leaders gained priceless insights and cutting-edge technical knowledge on digital developments affecting industries around the globe.
This iconic venue with its three cascading hotel towers, extraordinary sky park, world's highest infinity pool, 'floating' crystal pavilions, and a lotus-inspired Museum became an attraction of its own – transporting the audience away from business pressures and distractions to enjoy a unique world-class conference fully aligned with AVEVA's growing profile.
If a picture says a thousand words, a video says a million – so we'll let you see for yourself.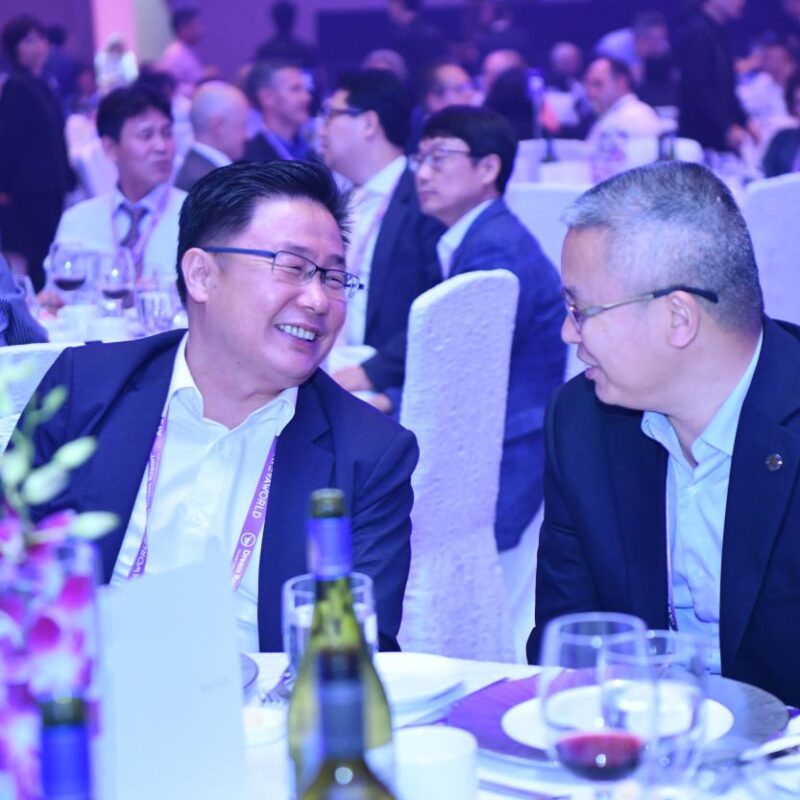 The HAPPY
CLIENT.
A massive thank you for helping us deliver what was acclaimed as THE best one ever.

Becky, you are by far the best project person alongside Annamaria I've ever met, thank you for all your hard work and long hours. Toby, you truly rocked during the event, you made it all look so effortless.

Nilu Karavadra – EMEA Marketing Director, AVEVA